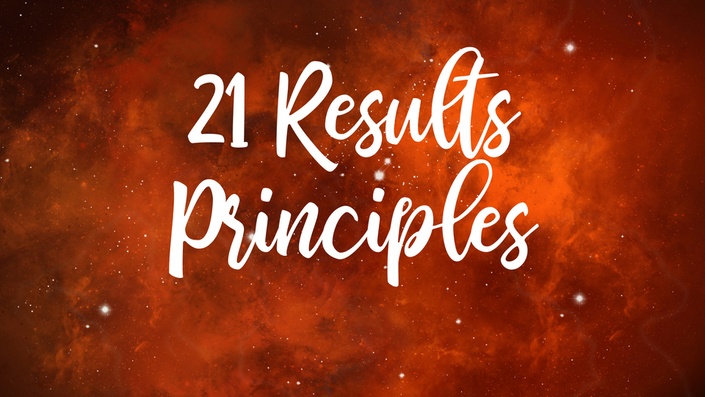 21 Results Principles
Empower Your Way of Thinking
Did you know that…95% of people live in a life of stories and complaints about what's not going right for them that causes them fear, grief, anxiety, money issues, relationship problems, career stagnation, limited performance in many areas of their life, physical ailments, abuse, lack of ability to communicate effectively and overall unhappiness living a life of mediocrity and lack of real results?
Jennifer Alexander, author of 101 Stories That Never Happened and Creator of the 21 Results Principles has met with psychologists, counselors, therapists and social workers and have asked her over and over again, "How do you get such great results?" and Jennifer tells us:
"USUALLY BEFORE I CAN EVEN ANSWER THEY WANT TO KNOW, "CAN YOU HELP ME TOO?"
After twenty years of therapy sessions with thousands of clients and development of my proprietary therapy technique and processes that are creating rapid results for my clients, after teaching hundreds of students, I couldn't help but observe that everyone and I do mean everyone has the same 'stuff' going on under the surface, which is great. It's great because that means that everyone (and I do mean everyone) also has the ability to substantially improve their life.
That's exactly why I've created this opportunity to learn the life changing power of the 21 Results Principles that will teach your clients, through the story depicted of a woman named Carissa, how the 21 Results Principles apply to her life and in turn show your clients the transformational personal principles for living and how to master your mind."
Jennifer will tell you herself that her success and her client's success she attributes to her ability to continually work on herself to eliminate the blocks or issues she faces which is why personal development is so important to living the life you desire.
The 21 Results Principles Audio Edition is designed to give you direct knowledge of Jennifer's life changing principles and possibilities that breakthrough blocks.
Here is just a portion of what you will experience:

Learn how the 21 Results Principles for Empowered Thinking, through the eyes of Carissa, will change the way you think about your life, transform how life occurs around you and set you free to create possibilities you have never even imagined.
Go From Stuck and Resistant to FOCUSED and GOAL ORIENTED.
ACHIEVE and EXCEED Any Goal You Set Your Mind To.
CREATE THE COURAGE AND FREEDOM to do anything you can create as a possibility in your life.
ELIMINATE physical manifestation issues they may be experiencing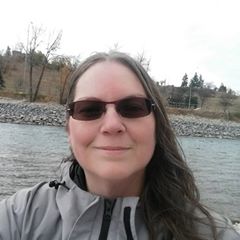 "After the course I felt confident and excited about life! I gained the tools and experience to help change my life."
- Samantha Hussey

Your Instructor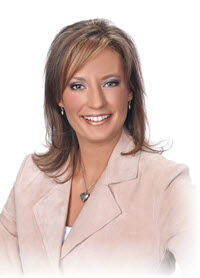 I am thrilled to have you part of our family at the College of Hypnotherapy.
Over the past several years, Hypnotherapy has become one of the world's leading health and wellness professions. For the first time in history, people worldwide are looking for practitioners specializing in natural and holistic health or other wellness professionals.
Today, nearly half of all medical visits are with a natural/holistic practitioner. As the demand for holistic practitioners increases, the need for highly-trained practitioners who can meet the challenges many of us face daily is skyrocketing. Never before have people been so accepting of alternative health treatment options. As a result, career opportunities have flooded the market at a rapid pace.
The College of Professional Hypnotherapy is accredited by the Results Therapy International Association and meets the standards needed to earn professional recognition in hypnotherapy. Our experienced and highly qualified instructors were selected based on their devotion, expertise, knowledge, and desire to help the next generation of hypnotherapists master their skills.
Our proven system will give you the knowledge and experience needed to handle the demand for highly-qualified hypnotherapists. We offer continuing and advanced educational opportunities to professionals in numerous industries.
Thank you again for being part of the College of Professional Hypnotherapy. We can't wait to show you more about the wonderful world of alternative therapies.
About Jennifer Eve Alexander, Clinical Hypnotherapist & Instructor
I am the founder of the College of Professional Hypnotherapy and Results Therapy International Association. Since 1998, I've been involved in hypnotherapy and NLP. I've run my own successful practice and as well as teach hypnotherapy and NLP. For over a decade, I've been studying human behaviour and helping my clients overcome their issues in six sessions or less.
Over the years, I've helped numerous people overcome chronic health conditions, enhance sports performance, improve relations, and increase financial wealth. I'm passionate about teaching people the power of hypnosis and educating them on how they can manifest the life they've always dreamed of.
As an author, I've published two of my own books, "101 Stories That Never Happened: Secrets to a Depression Free Life" and "From Resistance to Results: 7 Keys to Achieving Any Goal," as well as co-authored the book, "Entrepreneurial Spirits" with Dr. Joe Vitale and John Assaraf (from the movie, "The Secret").
My Teaching Philosophy
Johann Wolfgang von Goethe is quoted as saying, "If I accept you as you are, I will make you worse; however, if I treat you as though you are what you are capable of becoming, I help you become that."
This quote beautifully sums up my teaching philosophy. Through my hypnotherapy experience, I have been blessed with the ability to see the best in people. I see beyond their fears, limitations, blockages, and challenges and help them pull out their true potential.
Human beings want to be around people who believe in them. I believe not just in my courses, but in my students, and I strive to bring out the best in each one of them. If you are reading this, it is my sincere gratitude that you are joining us here to learn and grow together so that we can all live extraordinary lives!
Here's to your success and the success of the world!
Love,


Jennifer Alexander, Clinical Hypnotherapist & Instructor
"I was amazed after listening to all the audio. I was totally absorbed by the whole effect of the music and Jennifer's wonderful voice. All this is so good. This program is a great one. Everybody will love it.
I will never forget the experience I had listening it. I will make it a routine to listen these tracks regularly. I have already saved them in my 'most important' folder."
- Prashant