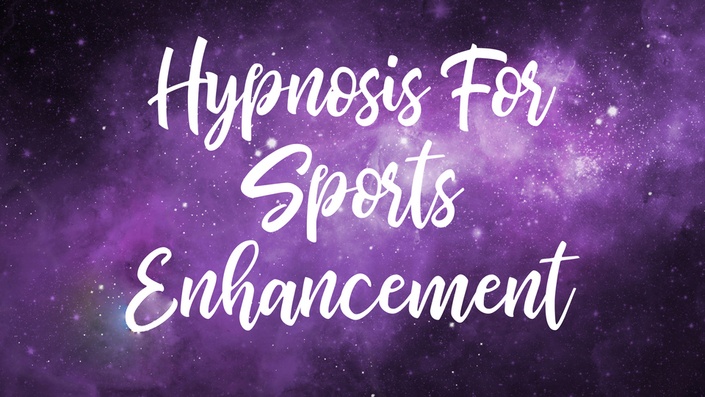 Hypnosis for Sports Enhancement
Learn How to Help Athletes Reach Top Levels of Success
This course is designed to prepare the hypnotherapist to help clients address particular issues that trigger what we call, a $100.00 response to a 10 cent issue. This course is designed for graduates. Occasionally in this field hypnotherapists come across situations that don't seem to make sense.
When a client has what appears to be an 'overreaction' or an experience of resistance that seems to have no root cause, the situation can be baffling. Often these experiences can be described or indicated by drastic changes in habits or personality, newly developed addictions or illness, or even in relation to serious accidents. In addition the approaches and techniques in this course may also be useful as a cleansing or preparatory step before major life transitions such as; going off to college, marriage, career transition, medical procedures, or even a job interview, contest, or other challenge. The goal of this course is to provide hypnotherapists a master process for freeing body and spirit attachments that have latched on from outside.
Entities are not inherently, 'good' or 'bad.' Rather they are attracted to the specific pattern of one's inner light. They may come for a positive purpose to offer assistance or insight and simply get lost and can't find their way home. On occasion an outside energy may merge partially or fully with the subconscious mind of an individual person. Problems arise if or when the 'entity' exerts some degree of control or influence over the individual's behaviour, mental or emotional function, or even produce 'phantom' sensations in the body. In this case the entity can feel more invasive or parasitic, and definitely undesirable.
The key indicator that clearing is needed may come in the form of any overwhelming emotions that seems disproportionate to the current event or situation. This course will teach students confronting these situations to stop and consult their own Higher Self. Some of the techniques that enhance this form of communication are muscle testing or use pendulum.
The process for resolving these mutable and seemingly source-less problems is often described metaphorically as spirit clearing, spirit releasing, or clearing entities. Describing and using the concept of entities to work with such situations can be useful. An 'entity' or 'spirit' in this case is simply an energy that does not necessarily 'belong' to your client. An 'entity' describes a 'consciousness' that has attached itself to an unaware or unwilling 'host.' Some people attribute this to the consciousness of a discarnate (deceased) individual. While others may think of an entity in more Jungian terms as an idea, paradigm, or cultural norm that has so much reinforcement it has some power of its own, like racism, sexism, or other limiting cultural beliefs.
These energies or entities need to be cleared as they can interfere with one's progress, whether that's real life progress toward a goal or spiritual interference because of the fear it produces. This course is designed to help hypnotherapists understand and release entities. This means any fear or dis-ease associated with the entity will be lifted during clearing.
You'll learn to discuss such complex ideas with clients in a non-threatening manner. Experienced hypnotherapists developed this course in order to provide you with the tools to guide your clients to freedom in a whole new way. This course will include methods for enhancing communication with the Higher Self. This will make it easier for hypnotherapists to assess and manage such situations effectively.
Who is the course for?
This course is for hypnotherapists who are interested in strengthening these skills for professional and personal reasons.
Students will learn:

Where entities come from or how they come into existence
Various types of entities
How entities function
How to recognize indicators of an entity
How to discuss entities effectively with clients
How to clear entities for yourself and others
Pre-Requisite:
Master Hypnosis
Number of Hours:
Extra-Curricular Assignments = 30
This Course Includes:

Business & marketing plan for specializing your practice
Fun quizzes
Materials Not-Included:

Required reading materials
Course Completion:
Ideally students will complete this course within 2 months, however you have up to 2 years to fully complete the requirements.
Certification:
Upon successful completion of the course and its requirements students will receive a certificate of completion.
Your Instructor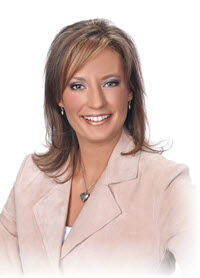 I am thrilled to have you part of our family at the College of Hypnotherapy.
Over the past several years, Hypnotherapy has become one of the world's leading health and wellness professions. For the first time in history, people worldwide are looking for practitioners specializing in natural and holistic health or other wellness professionals.
Today, nearly half of all medical visits are with a natural/holistic practitioner. As the demand for holistic practitioners increases, the need for highly-trained practitioners who can meet the challenges many of us face daily is skyrocketing. Never before have people been so accepting of alternative health treatment options. As a result, career opportunities have flooded the market at a rapid pace.
The College of Professional Hypnotherapy is accredited by the Results Therapy International Association and meets the standards needed to earn professional recognition in hypnotherapy. Our experienced and highly qualified instructors were selected based on their devotion, expertise, knowledge, and desire to help the next generation of hypnotherapists master their skills.
Our proven system will give you the knowledge and experience needed to handle the demand for highly-qualified hypnotherapists. We offer continuing and advanced educational opportunities to professionals in numerous industries.
Thank you again for being part of the College of Professional Hypnotherapy. We can't wait to show you more about the wonderful world of alternative therapies.
About Jennifer Eve Alexander, Clinical Hypnotherapist & Instructor
I am the founder of the College of Professional Hypnotherapy and Results Therapy International Association. Since 1998, I've been involved in hypnotherapy and NLP. I've run my own successful practice and as well as teach hypnotherapy and NLP. For over a decade, I've been studying human behaviour and helping my clients overcome their issues in six sessions or less.
Over the years, I've helped numerous people overcome chronic health conditions, enhance sports performance, improve relations, and increase financial wealth. I'm passionate about teaching people the power of hypnosis and educating them on how they can manifest the life they've always dreamed of.
As an author, I've published two of my own books, "101 Stories That Never Happened: Secrets to a Depression Free Life" and "From Resistance to Results: 7 Keys to Achieving Any Goal," as well as co-authored the book, "Entrepreneurial Spirits" with Dr. Joe Vitale and John Assaraf (from the movie, "The Secret").
My Teaching Philosophy
Johann Wolfgang von Goethe is quoted as saying, "If I accept you as you are, I will make you worse; however, if I treat you as though you are what you are capable of becoming, I help you become that."
This quote beautifully sums up my teaching philosophy. Through my hypnotherapy experience, I have been blessed with the ability to see the best in people. I see beyond their fears, limitations, blockages, and challenges and help them pull out their true potential.
Human beings want to be around people who believe in them. I believe not just in my courses, but in my students, and I strive to bring out the best in each one of them. If you are reading this, it is my sincere gratitude that you are joining us here to learn and grow together so that we can all live extraordinary lives!
Here's to your success and the success of the world!
Love,


Jennifer Alexander, Clinical Hypnotherapist & Instructor