Hypnosis for Soul Regression
Learn How to Clear Entities For Yourself & Your Clients
This course is intended for hypnotherapists and begins with the understanding that you have a strong foundation in hypnotherapy. This specialty course is designed to prepare you to understand the process of using hypnosis for soul regression so you feel like an expert in this area.
By the end of this course you'll have the knowledge and confidence to be able to help people with entrenched recurring issues effectively. You'll learn to integrate your hypnosis knowledge into personalized techniques for creating effective soul regression hypnotherapy sessions.
Even if you are lucky enough to fully understand the journeys our souls take between lives you'll gain all the information you need to work with others who are yearning to better understand themselves, their world, and their personal role in this world.
This course will introduce you to the fundamentals of identifying the sort of issues other experts have discovered are best served by delving into the childhood, past lives, or soul world. Learn how hypnotherapy has become a proven method for successfully helping revisit and heal experiences from childhood and past lives. This course will include how to evaluate if the client's mental, emotional, or physical symptoms indicate that exploring the past or the soul experience of the individual will be worthwhile. You'll learn how much of our thoughts, emotions, and even our behavior can be negatively influenced by the influence of the past and how to contact, speak to, and release the childhood and or past life traumas with tremendous success. Because a wide variety of symptoms can be related to childhood, past live, and spirit world issues you'll learn to recognize the signs that indicate soul regression would be helpful. This course will prepare you to discuss the potential exploration of the individuals' childhood, past lives, and/or soul world experiences professionally and accurately in order to achieve the best results with your clients.
This course is designed to prepare you to treat people seeking something beyond the typical. To accomplish this you'll learn how to solve and resolve the problems related to issues of the past (childhood, past lives) in a way that enables them be liberated in a positive and healing manner for their highest good. This course is designed to teach the hypnotherapist the skills to develop and execute successful programs for exploring a wide variety of possible areas from the past that can be holding your clients back from becoming their personal best versions of themselves. You will learn to identify the inner working of what happens on the spirit plane 'between lives' that experts have discovered, identified, and described as well as how to manage the successful induction of individuals into each layer of reality. Most importantly you will learn some of the most cutting edge techniques for truly helping people better understand themselves and their purpose in life. You'll be enabled to build personally custom tailored solutions for each clients' specific needs.
Because it makes the mind and body connection hypnosis is one of the most natural and holistic methods for resolving the problems of the past, no matter how far back that past influence goes. Growing bodies of literature indicate that those who are hoping to 'get over' entrenched limiting experiences gain significant, measurable benefits from hypnosis. For some the art of soul regression evolves into spiritual work for the healing and benefit of the entire world.
Any individual experiencing entrenched, recurring issues that they strive to resolve but reappear again and again may benefit from an organized, intelligent, in depth exploration of their past in order to 'release' their attachment to that specific problem set. In addition the expert authors suggest that exploring the soul world where our spirits reside 'between lives' offers immense benefit to our understanding of ourselves, our world, and most importantly…our role in our world. Exploring and releasing the past can change a person's life dramatically for the better, as can exploring the soul world for clear recognition of the life plans, soul agreements, and life mission we are 'meant to fulfill.'
Hypnotherapy for soul regression empowers you to help individuals suffering from the imprint of the past. You'll learn to discuss with clients in practical and meaningful terms how their many layered pasts may be negatively inflicting their present and how they can break free.
This comprehensive course is designed to educate and inform you so you're ready and able to offer the most effective hypnotherapy services for soul regression.

What will you learn!
Newest expert information about the soul world
The dynamics of the symptoms caused by past influences
How to get your clients 'into' their past
The 'reality' and 'dynamics' of the spirit world

How the soul chooses a body
How our 'soul mate' relationships operate
Getting in touch with personal guides
Revivifying people into different ages
The 'impact' of death in past lives
How the soul integrates into the infant body/mind
Past life soul agreements affect the individual

Techniques for Eliciting Past Lives

For resolving trauma
For finding lost things
Identifying our soul mates in this life
Understanding family dynamics
Understanding our spirit allegiances
Recognizing each individuals' inner light
Recognizing the influence of past lives
What 'Going into the light' means
Communing with the help of the Beings of Light
Pre-Requisite:
Master Hypnosis
Number of Hours:
Extra-Curricular Assignments = 40
This Course Includes:

Business & marketing plan for specializing your practice
Fun quizzes
Materials Not-Included:

Required reading materials
Course Completion:
Ideally students will complete this course within 2 months, however you have up to 2 years to fully complete the requirements.
Certification:
Upon successful completion of the course and its requirements students will receive a certificate of completion.
Your Instructor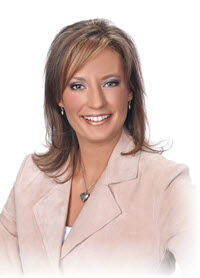 I am thrilled to have you part of our family at the College of Hypnotherapy.
Over the past several years, Hypnotherapy has become one of the world's leading health and wellness professions. For the first time in history, people worldwide are looking for practitioners specializing in natural and holistic health or other wellness professionals.
Today, nearly half of all medical visits are with a natural/holistic practitioner. As the demand for holistic practitioners increases, the need for highly-trained practitioners who can meet the challenges many of us face daily is skyrocketing. Never before have people been so accepting of alternative health treatment options. As a result, career opportunities have flooded the market at a rapid pace.
The College of Professional Hypnotherapy is accredited by the Results Therapy International Association and meets the standards needed to earn professional recognition in hypnotherapy. Our experienced and highly qualified instructors were selected based on their devotion, expertise, knowledge, and desire to help the next generation of hypnotherapists master their skills.
Our proven system will give you the knowledge and experience needed to handle the demand for highly-qualified hypnotherapists. We offer continuing and advanced educational opportunities to professionals in numerous industries.
Thank you again for being part of the College of Professional Hypnotherapy. We can't wait to show you more about the wonderful world of alternative therapies.
About Jennifer Eve Alexander, Clinical Hypnotherapist & Instructor
I am the founder of the College of Professional Hypnotherapy and Results Therapy International Association. Since 1998, I've been involved in hypnotherapy and NLP. I've run my own successful practice and as well as teach hypnotherapy and NLP. For over a decade, I've been studying human behaviour and helping my clients overcome their issues in six sessions or less.
Over the years, I've helped numerous people overcome chronic health conditions, enhance sports performance, improve relations, and increase financial wealth. I'm passionate about teaching people the power of hypnosis and educating them on how they can manifest the life they've always dreamed of.
As an author, I've published two of my own books, "101 Stories That Never Happened: Secrets to a Depression Free Life" and "From Resistance to Results: 7 Keys to Achieving Any Goal," as well as co-authored the book, "Entrepreneurial Spirits" with Dr. Joe Vitale and John Assaraf (from the movie, "The Secret").
My Teaching Philosophy
Johann Wolfgang von Goethe is quoted as saying, "If I accept you as you are, I will make you worse; however, if I treat you as though you are what you are capable of becoming, I help you become that."
This quote beautifully sums up my teaching philosophy. Through my hypnotherapy experience, I have been blessed with the ability to see the best in people. I see beyond their fears, limitations, blockages, and challenges and help them pull out their true potential.
Human beings want to be around people who believe in them. I believe not just in my courses, but in my students, and I strive to bring out the best in each one of them. If you are reading this, it is my sincere gratitude that you are joining us here to learn and grow together so that we can all live extraordinary lives!
Here's to your success and the success of the world!
Love,


Jennifer Alexander, Clinical Hypnotherapist & Instructor