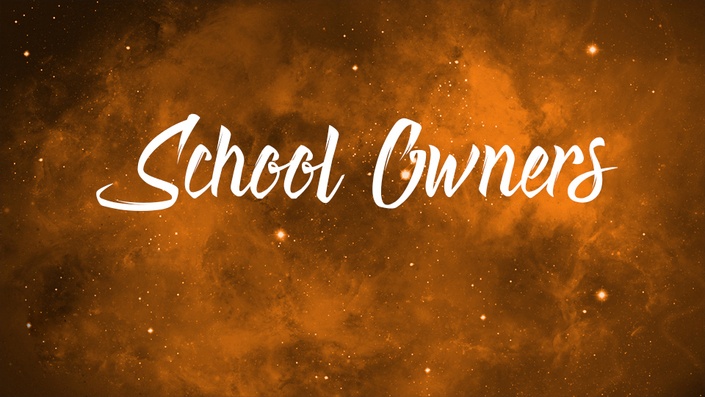 Become a Hypnotherapy Instructor
Home of the Ultimate E-Z Start Results Therapy Training System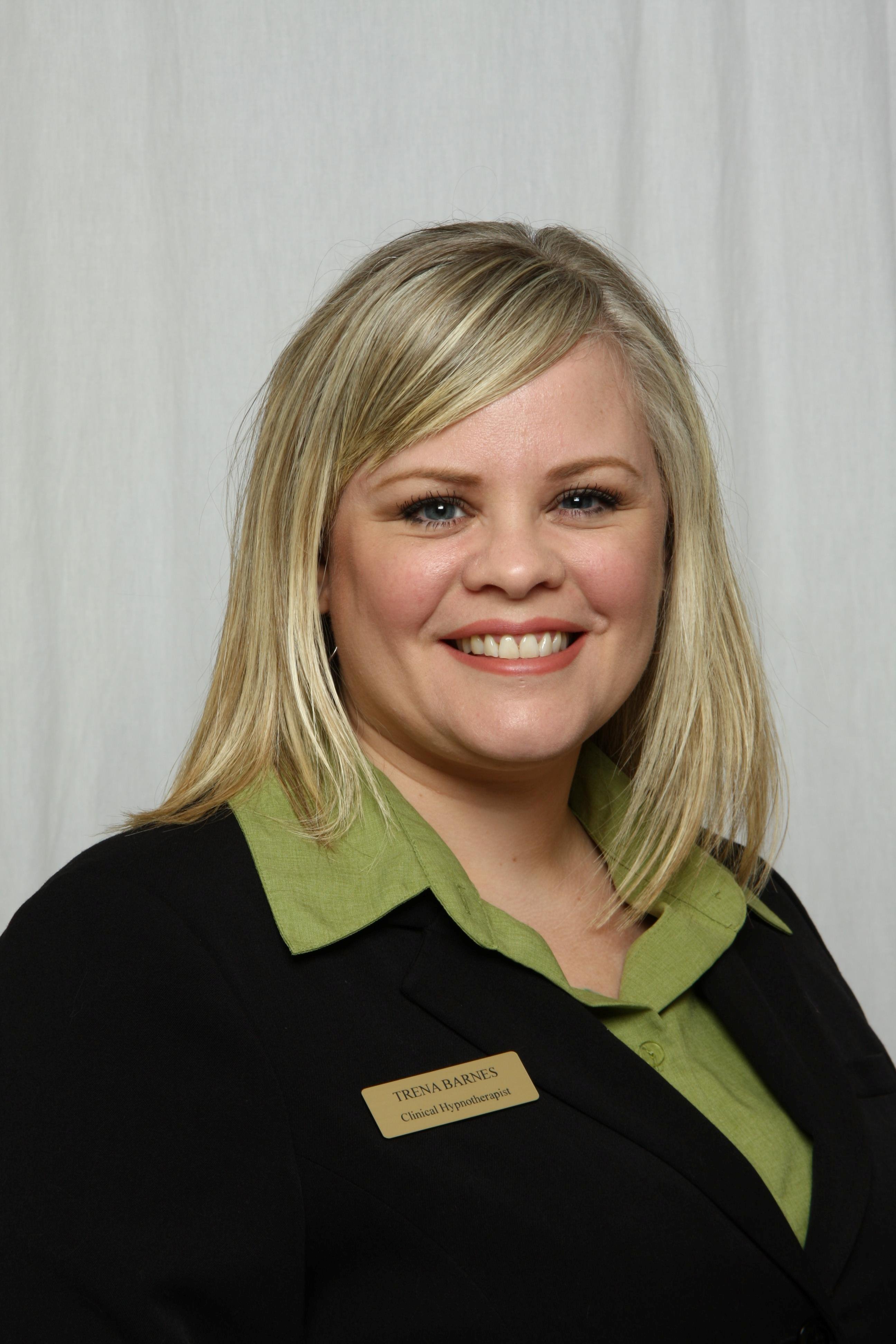 "Every day has felt like my birthday as I've received the instructions and manuals that explain in detail how to start and run my business. All the information a new school owner could possibly need has been laid out in a step-by-step process right down to the important telephone numbers!
I have no previous experience with a business of this kind. Getting a school started was something that I thought would be difficult, complicated and overwhelming. Thanks to all of the great processes, instruction and support, it has instead proven to be fun, exciting and easy.
Jennifer has always taught me that the best way to live and do business is to strive for a win-win situation for everyone involved. No where does she demonstrate that she lives what she teaches more than with the Ultimate E-Z Start Results Therapy Training System package. It is clear by what she has put together for school owners that she wants everyone whose life she touches to experience a rich, rewarding, successful career!"
- Trena Barnes, RCH
Creating your own hypnotherapy school as a licensee under the College of Professional Hypnotherapy can boost your career immensely.
Becoming a licensed school offers more than just instructor certification, we teach you how to become an exceptional trainer and build a lucrative business.
Also, you build so much more credibility as an instructor in your field, in addition to being a therapist, making it easier to build your client base too.
As a hypnotherapy instructor, you are able reach more people by imparting the teachings of the school curriculum onto many up and coming therapists therefore your reach to make a difference in the world increases substantially.
Teaching what you love allows you to make more money in less time.
Starting your own College of Professional Hypnotherapy licensed school is easy. Jennifer has spent decades creating a smooth running business-in-a-box system for you to implement and has created one of the highest levels of education for your students to learn.
The College of Professional Hypnotherapy provides a complete step-by-step proven system to start your own successful hypnotherapy training school that exceeds all standards in the industry.
Here is what you'll receive with the purchase of a school license...
Introductory Information Pack
Become instantly familiar with CPH, its history, the founder and what makes CPH so different than any other school for you, your instructors and employees.
Course & Product Information Pack
Provides detailed reference guide for every course, program and product CPH offers. Reduces start-up time to familiarize yourself with the entire program. Makes it easy to reference information about your school in any situation for explanation to new potential students at-a-glance.
Creating Your Business Manual
Every nitty-gritty day to day detail that needs to get done administratively and operationally is in the manual allowing you to focus 60-80% of your time on marketing your business to create exceptional income, simply, stress-free! Creating your business plan. Incorporating your business. Selecting your business name. Phone systems to manage your communications. Operating emails and websites. Creating course schedules. Designing business cards. Taking payments with credit cards and debit machines. Bookkeeping, accounting and keeping records, organizing filing. Finding the best locations to operate your school at the best price. Understanding rental contracts. And much, much more.
Operations Manual
Interact effortless with CPH operational systems, staff and community tools to ensure smooth operation! The "bible" to ensure your school meets all CPH requirements and performs including: certification of your school, purchasing business insurance, how to follow CPH procedures for the successful operation of a CPH hypnotherapy training program. How to use all the tools and processes that CPH has to offer to do it right "the first time". Make your school the most successful hypnotherapy training school available in your area.
Marketing Success Strategies
4 Step Process from Defining Your Business to Successful Marketing Strategy to Taking Action for Success Anyone Can Do! Values and Goals Assessment. Tools to Eliminate every mindset blocks to success to ensure your success. Defining your market. How to develop a killer offering. How to attract students and create packages that your students will want to buy. Create your own differentiating unique selling proposition that makes your school unique. How to create your own 30 second elevator pitch that will attract people to you at any networking event. How-to write engaging sales copy. How to advertise cheaply with time-tested strategies. How to host your own grand opening, to educational events, to joint ventures, to creating press releases, to finalizing your marketing strategy. Support processes you can use to take action right away. And much, much more.
Sales Training Manual
We've Seen It All and Know What Works to Close Sales! We've Been There. Our Premium Program Sales Processes Make it Fun and Easy and Take the Guesswork and Frustration Out of Making Sales. When it comes to understanding the sales process of taking in-bound calls, making outbound calls and having a process to minimize your time for each while maintaining a high sales closing ratio, we know what will happen. The CPH Sales Training Manual will train you in all aspects of the sales process including: how to answering a call effectively, how to identify the student need, how to conduct the perfect interview, process to close your students, how to test closing your student, handling any objections in a concise and commanding way to closing and getting the student to register. Having a process that comes from a position of strength is what will differentiate your school from any other program available. "Effortlessly move your potential student from confused and undecided to a successful sale!"
Hypnosis Articles to Market Your Business
Simple and complete articles written for your immediate use all compiled into one simple manual. 29 pages of proven articles that can be used to: submit as articles into expert columns in magazines, put on your website, use for advertising, use for email or sales copy.
Course & Product Price List
Gain maximum flexibility to price your courses and products to meet your market strategy and conditions. Immediate guidance on suggested pricing for your school. We are a premium school. You are able to establish your own pricing depending upon how you want to market your school. The pricing and product price list provides you the flexibility to optimize for your market or overall program.
Use of CPH Logos and Marks
Use of the CPH Approved School Logo to Establish INSTANT Credibility, Professionalism and Academic Recognition. CPH Logo equals unparallel best-in-class, uncompromised hypnotherapy training content and experiential learning programs that combines with proven therapy skills, personal development and business skills to create exceptional therapists and successful business owners. Business Cards, Brochures, Event Materials, Websites, Student Certificates, School Transcripts.
Ability to Teach Therapy & Business Programs
Rapid Experiential Awareness Learning "REAL" process offers your students not only the ability to receive deeper, more impactful insight through experiential learning techniques and putting theory into practice but also provides real immediate personal development learning and restoration by clearing student's own issues while they learn. An Integrated Approach to Therapy, Personal Development and Business. Access to the Ultimate Success Business Program. Pre-Certification Grading of CPH Students involves additional outside classroom hours of book study, creation of a hypnotherapy dissertation, involvement in community projects and business plans, all to build the confidence in students. Supervised Practicum Sessions are Another Cornerstone to CPH Student Success. CPH students rave about this element of the CPH program. It is designed to provide students guidance and oversight that will help students become a more professional and effective hypnotherapist. Easy CPH Student Testing. CPH students can access online tests which are automatically marked, and if successful, certificates of achievement are automatically completed and mailed out directly to the student. You will be able to teach the Certified Hypnotherapy Program, Clinical Hypnotherapy Program, and Ultimate Success Business Program.
Word-for-Word, Fully Scripted Instructor Manuals
Word-for-word, fully scripted course content and format giving the instructor instant "expert status" making it easy, fun to have peace of mind, and the ability to have no question go unanswered. Over 3000 pages of instructional content in 8 detailed manuals and over 330 sections with years of classroom and real life client examples and experiences from Jennifer's library of 1000's of clients and students giving you the unprecedented ability to offer students a comprehensive, uncompromised learning not offered through any association or recognized school or institution. 240 sections of original content that have had past CPH students tell us what they learned in as little as two weeks they didn't learn in four years in a psychology degree. Fully Documented "How to Teach" Instructions that teach you, the instructor, techniques for engaging, insightful course days that will keep your students wanting more giving even the new teacher the ability to start right away with confidence and ease. Adopts and utilizes techniques and theories from gurus such as Milton Erickson, Dave Elman, Sigmund Freud, Dr. James Esdaile, Dr. James Braid, Franz Mesmer, Virginia Satir, Fritz Pearls, John Kappas, PhD., Connirae Andreas & Tamara Andreas, Richard Bandler, John Grinder, Dr. Phil McGraw, Dr. Wayne Dyer, Dr. Deepak Chopra and many others. The curriculum incorporates hypnosis and NLP research combined with the latest marketing and business techniques utilized by successful small businesses for success.How to Create an Engaging Classroom Experience that has students saying, "You are the best instructor I have ever had!" Instructor "Do's" and "Don'ts" that offer simple reminders to keep you engaged and present for your students and ensure you have all the processes in place to be fully prepared and confident to lead as an exceptional instructor. Proven Homework and Assignment Techniques that hold students accountable. How to set up your classroom for effective operation. Daily In-Class Success Tools for Learning methodologies and techniques that: Engage students immediately in a fun-easy way to learn. Gain respect from students. Promote rapid change in students. Establish and create an intimate group of like-minded individuals ready to serve each other for growth and a sense of real "community" together; working side-byside for the betterment of humanity. Create unique language of impact and anachronism that only CPH graduates understand and can use to offer a degree of discernment not found in graduates of other schools. Manual scripting that allows the instructor the ability use their own examples and experiences within the curriculum to allow every instructor the ability to "own" the topic and customize it while maintaining CPH's uncompromised highest quality standards. And much, much more!
Student Training Manuals
Your students will have access to their in-depth manuals for each course. "Everything is in the Manual" from: In-depth explanations, Client examples, Theory & processes, Exercises & scripts, techniques, and more! Students aren't required to commit anything to memory; they can use their content-rich, highly detailed and efficiently organized manuals to refer back to for the rest of their career. The focus of the course is on the practicum and real learning as students absorb the theory. During the course you'll help students get to the root of their own issues and teach them about business while they get the therapy skills using CPH's REAL Process for learning that stays with them for years after the course finishes. From courses to ensure student certification to specific large target market-based manuals like hypnosis for smoking cessation, weight control, and sales and marketing for integration into the real world of business.
Make Additional Income from Backend Products and Tools for Sale
Hypnotherapy MP3s for students and retail. "Ready to Go" Bible of Over 1200 Hypnotherapy Scripts. Light & Sound Machines, etc. All discounted for resale by CPH Approved Schools.
Introductory Event Manuals
2 Fully Scripted Introductory Events To Attract Clients, Prospective Students & Build Credibility. CPH provides you with the full contents and know-how to market and deliver great educational content. Getting people to initially attend an educational event that is low risk in terms of time and money is the key to building momentum at your school.
Receive Ongoing Support
Licensee and Instructor Support is Always Available to You to Ensure Your Success!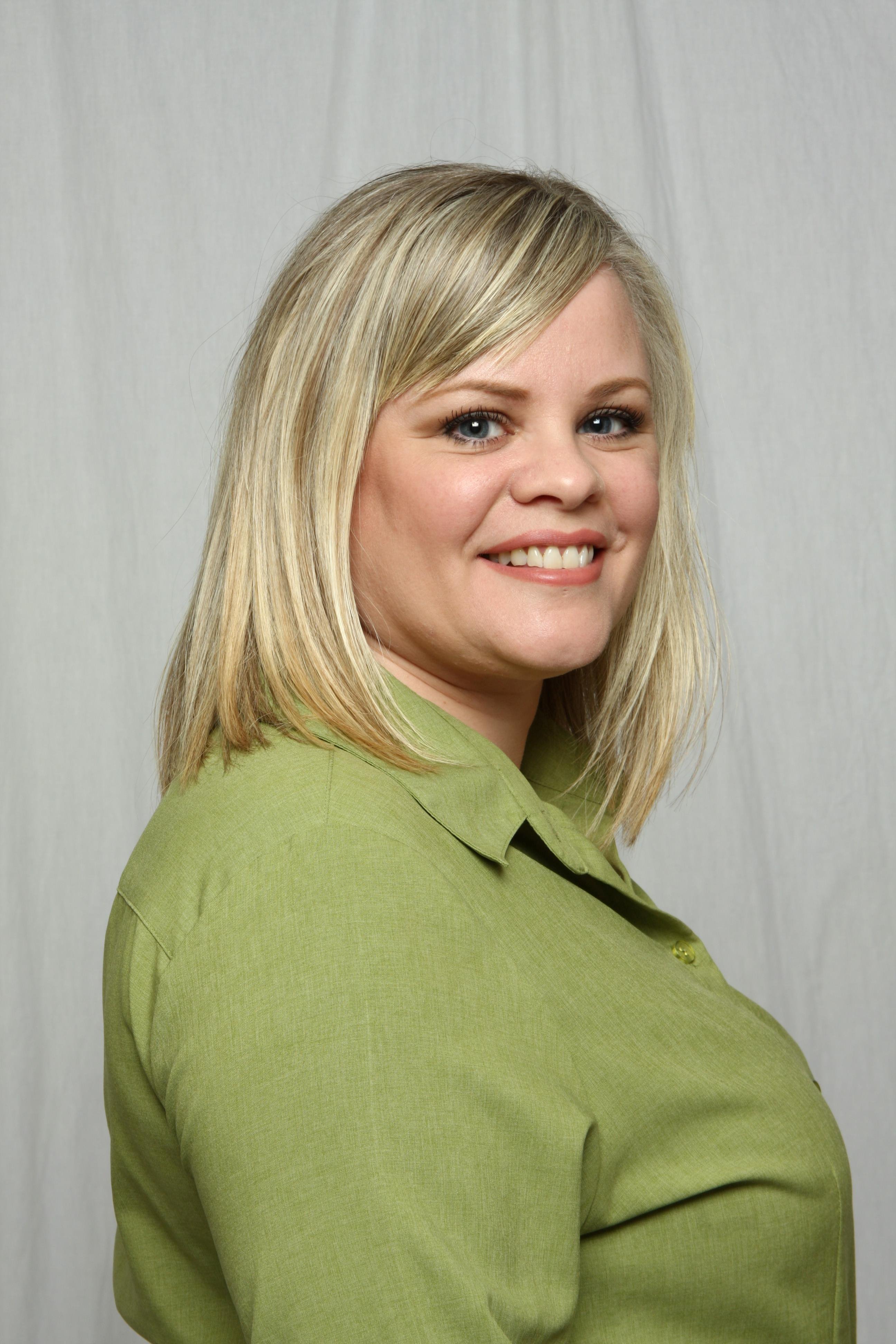 "I had always been afraid of marketing and sales. In fact, coming from a spiritual background, those were even considered "dirty" words but I knew that if I was going to have a successful business, I was going to have to overcome my aversion to them and learn to apply them.
Thanks to the Marketing and Sales support, I've finally been given the missing pieces of the puzzle in my quest for a successful business.
The Creating and Marketing Your Business course was incredible! From day one of the course, you are shown step-by-step exactly how to get your practice up and running, right down to the finest details. You learn whether incorporation is right for you or not. You learn how to figure out the best target market for your business and you are given templates for workshops, flyers and even business cards so you simply can't get it wrong.
All that aside, there was so much more that I got that I didn't bargain for: a support system. All CPH classes have a sense of community and spirituality and that was something I didn't expect to find in such a business-oriented course. I should have known better. Jennifer encouraged us from the get-go to work with our peers, to create joint ventures to see each other as colleagues rather than competition and in doing so, create more wealth, more success for all of us. To my surprise, this course turned out to be just as moving and life-changing as the other courses in CPH's programs.
To my utter disbelief, sales and marketing thought by me as "dirty" words, have become something I consider fun and interesting! As I continue to polish my new skills, my confidence has grown. If I get stuck, I simply refer to the wealth of knowledge I've been given in the manuals and the continuing support I'm still receiving.
Jennifer Alexander has built herself an exemplary business and learned from her years in the hypnotherapy industry. She has been kind enough to share that knowledge with us her students. I now have a crystal clear plan to create the successful business I desire and thanks to CPH and their hard work and experience, I simply cannot fail.
Thank you Jennifer for such a precious gift!"
- Trena Barnes, RCH
Your Instructor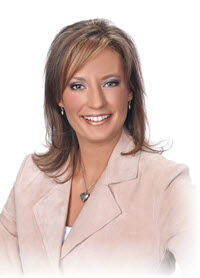 I am thrilled to have you part of our family at the College of Hypnotherapy.
Over the past several years, Hypnotherapy has become one of the world's leading health and wellness professions. For the first time in history, people worldwide are looking for practitioners specializing in natural and holistic health or other wellness professionals.
Today, nearly half of all medical visits are with a natural/holistic practitioner. As the demand for holistic practitioners increases, the need for highly-trained practitioners who can meet the challenges many of us face daily is skyrocketing. Never before have people been so accepting of alternative health treatment options. As a result, career opportunities have flooded the market at a rapid pace.
The College of Professional Hypnotherapy is accredited by the Results Therapy International Association and meets the standards needed to earn professional recognition in hypnotherapy. Our experienced and highly qualified instructors were selected based on their devotion, expertise, knowledge, and desire to help the next generation of hypnotherapists master their skills.
Our proven system will give you the knowledge and experience needed to handle the demand for highly-qualified hypnotherapists. We offer continuing and advanced educational opportunities to professionals in numerous industries.
Thank you again for being part of the College of Professional Hypnotherapy. We can't wait to show you more about the wonderful world of alternative therapies.
About Jennifer Eve Alexander, Clinical Hypnotherapist & Instructor
I am the founder of the College of Professional Hypnotherapy and Results Therapy International Association. Since 1998, I've been involved in hypnotherapy and NLP. I've run my own successful practice and as well as teach hypnotherapy and NLP. For over a decade, I've been studying human behaviour and helping my clients overcome their issues in six sessions or less.
Over the years, I've helped numerous people overcome chronic health conditions, enhance sports performance, improve relations, and increase financial wealth. I'm passionate about teaching people the power of hypnosis and educating them on how they can manifest the life they've always dreamed of.
As an author, I've published two of my own books, "101 Stories That Never Happened: Secrets to a Depression Free Life" and "From Resistance to Results: 7 Keys to Achieving Any Goal," as well as co-authored the book, "Entrepreneurial Spirits" with Dr. Joe Vitale and John Assaraf (from the movie, "The Secret").
My Teaching Philosophy
Johann Wolfgang von Goethe is quoted as saying, "If I accept you as you are, I will make you worse; however, if I treat you as though you are what you are capable of becoming, I help you become that."
This quote beautifully sums up my teaching philosophy. Through my hypnotherapy experience, I have been blessed with the ability to see the best in people. I see beyond their fears, limitations, blockages, and challenges and help them pull out their true potential.
Human beings want to be around people who believe in them. I believe not just in my courses, but in my students, and I strive to bring out the best in each one of them. If you are reading this, it is my sincere gratitude that you are joining us here to learn and grow together so that we can all live extraordinary lives!
Here's to your success and the success of the world!
Love,


Jennifer Alexander, Clinical Hypnotherapist & Instructor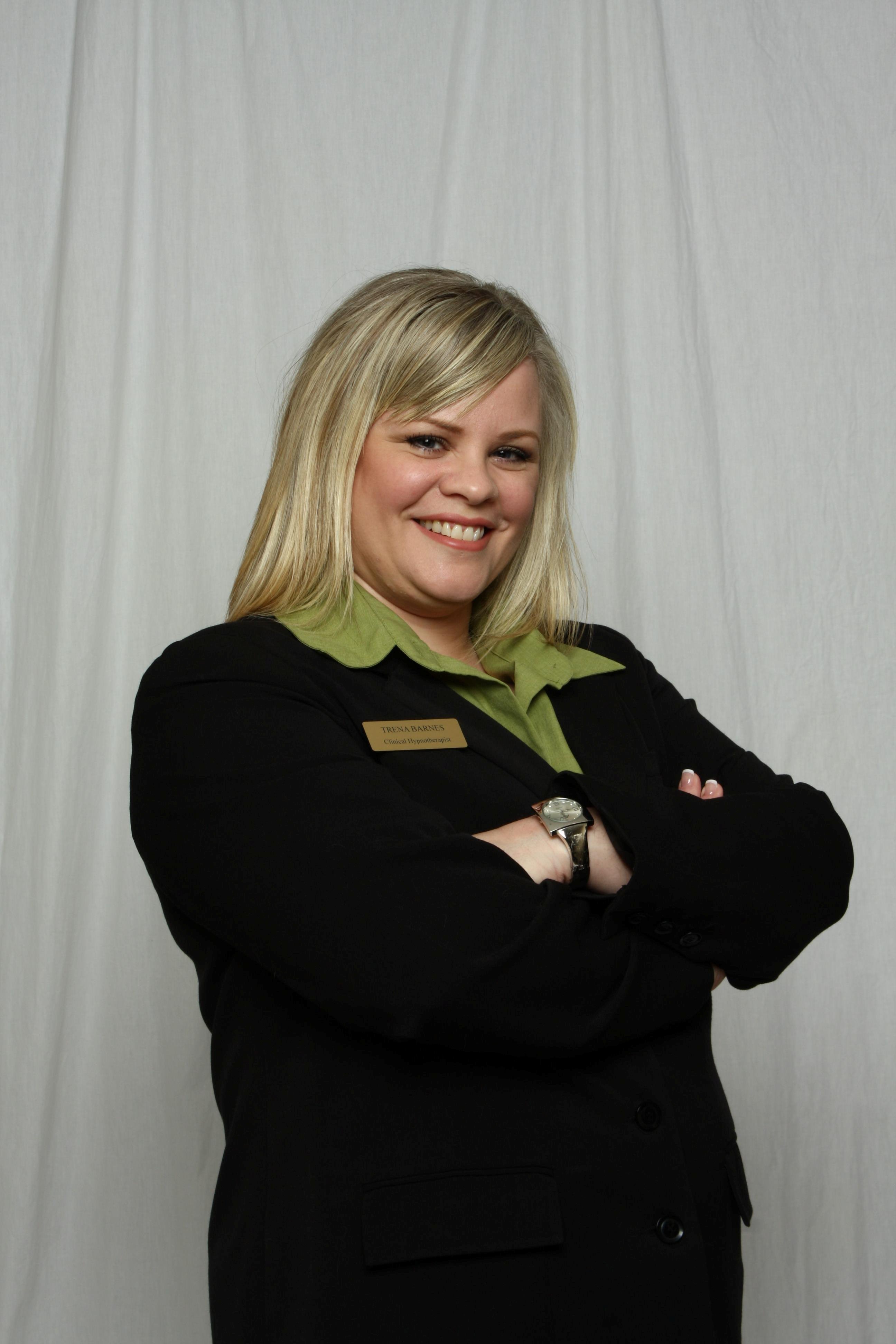 "This is so fun it's kind of like Christmas getting all these goodies, and learning, and seeing how it's done, and how it applies to me. It's awesome!
Jennifer really has made this easy for anyone to walk in and do this. It's really incredible. I'm so happy to be a part of this.
When I sent Jennifer an email asking if I could become a hypnotherapy instructor I was feeling so low. I'm already feelings thousands of times better, back to feeling confident and excited about the future. Thank you!"
- Trena Barnes, RCH
This course is closed for enrollment.